Swadhin IT Solutions is the Best Political Party Digital Marketing Service Provider in Bhubaneswar. Our campaign of digital and political marketing is built on the basis of delivering tangible outcomes. We adopt an approach that is omni-channel to online marketing, with the goal of increasing visibility as well as generating repeat traffic and loyal online followers. We communicate your ideas in a variety of ways. We turn your words into a slogan.
We are  one of the most reputable Digital Marketing Company in Bhubaneswar, aiming to provide comprehensive services that deliver results. Our Facebook campaign for elections is specifically designed to raise public awareness.
We offer Twitter Social Media Campaign service that goes beyond managing your Twitter Account. We plan your Twitter campaign to gain high-quality followers and grow your fans immediately.
The Instagram Social Media Campaign service is more than images to share. We help you plan your Instagram campaign to gain good quality followers and build an instant fan base.
Are you suffering from negative reviews on the internet? We have a systematic method to manage online reputation by analyzing each aspect carefully. Keep and protect your brand's reputation online.
To save money cost of development, opt for cross-platform application development , and operate your app seamlessly across all mobile devices, regardless of size or platform. Swadhin IT Solutions is the best Mobile App development firm located in Bhubaneswar.
In addition to being a good politician, it is essential to plan more effectivedigital marketing for their political campaigning in Bhubaneswar for the best results and to establish a brand. Swadhin IT Solutions have a specialization in digital marketing for political candidates in Bhubaneswar and we concentrate on the audience that we target and this is crucial for any political party(ies) and candidate(s) to attract the attention of prospective voters. While a voter is right to keep his vote private, there are quite some indicators that can assist in predicting who a person would be inclined to support.
Social media's political campaigns can change the opinion of voters in favor of a particular candidate or party when done professionally and create an emotional psychological inclination towards the party or candidate.
Swadhin IT Solutions, a political digital marketing company located in Bhubaneswar has come up with a model for political representation which takes the complete picture into consideration instead of just the last factors that affect the voters. One thing to remember is that both digital marketing and political campaigns aim to convince citizens to take part in a desired task. It could be as simple as buying products or casting a vote.
It is an endeavor which often takes a lot of time, and could leave you exhausted at the final. Our team of experts inpolitical digital marketing have been trained to fight negative thoughts and are professionally motivated to concentrate on good aspects about the candidate or their party until the conclusion of the campaign.
How can digital marketing help Politicians in India be beneficial?
Contrary to Traditional campaigning, using Digital Marketing to promote political campaigning is an exciting alternative that allows a campaign to target the right public in a cost-effective way. It's no wonder that Digital Marketing for political campaigns in India has left the traditional political campaigns in the dust; however, the most important component – mixing of both will provide the most effective results. Political campaigns that use digital marketing aid in creating an image for the candidate prior to when he interacts with his potential voters. Because of the political social media activities, people who vote are aware of their candidate (beforehand) and this helps the candidate to be accepted by voters.
Swadhin IT Solutions providesDigital Marketing to support the political campaign in Bhubaneswar. We make use of digital data as well as the available tools to tailor the messages in line with the values held by the target audience in order to increase the base of voters.
Swadhin IT Solutions is the largest advertising agency that focuses on political and digital media in India We also optimize your dynamic resources in a savvy manner to ensure that your ads receive the highest quality of responses.
Like all audiences, become bored of the same advertisements. However, the most advanced digital political advertisements often make use of cross-device analysis as well as the ability to track so that voters don't get bored so quickly. In Swadhin IT Solutions we utilize advanced technology that uses methods for serving ads. It assists in managing the sequence of ads in a more efficient manner. Though it was commonplace for campaigns to rely on advertisements that they were paid for, the popularity of the crowd attracted by Social Media has made the endless, free of cost advertising possible. It is also enabling the use of free advertising.
Election Promotions Company in Bhubaneswar
Turn Voter in Your Favor
We are the most effective political campaigning agency located in Odisha, India.
Swadhin IT Solutions is a company that is dedicated to providing exclusive services for election promotion for Bhubaneswar, Odisha, India.
We are a focused and committed organization to the kind of service we offer. We build confidence and trust in our applicants.

In the modern world of digital technology, it's difficult to reach out to people (voters). Voters are not bought by money. Instead, they should be able to see your impeccable image and your social welfare efforts. To get the attention of voters, our candidates could use the services we offer.

We have been working for Lok Sabha, Vidhan Sabha, Municipal, Nagar Palika, Nagar Parishad, and Gramin Palika, Gram Panchayat elections. We have helped those we represented by appealing to voters.
Running Social Media
Facebook, YouTube, Instagram and Twitter, etc Campaigns.
Online promotions
Digital media played a crucial part in determining which side has more seats.
Creating video marketing
Create bulk messages using the Whats-app. You can also modify targeted messages.
Reputation Building
Showing your commitment
to the community.
How our Election Campaign Helps You
We launched Election Campaign management all over Odisha with the aim of being the top expert in the field, catering to the requirements of companies that span a variety of sizes and segments of business. We offer an affordable and innovative solution to meet their objectives. We strive to meet the highest standards in all we do. We make a place in the minds of customers where your brand is able to be seen as fitting. Through close interactions with our customers and the public We aim to plan and execution in all angles.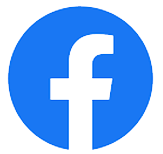 Facebook Campaign
Twitter Campaign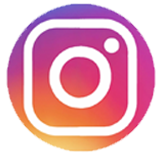 Instagram Campaign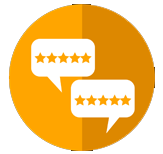 Online Reputation Management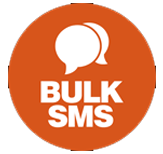 Bulk SMS Promotion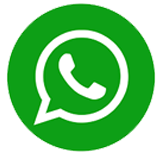 Bulk WhatsApp Promotion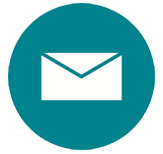 Email Campaign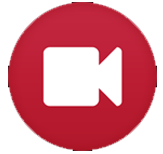 Video Promotion