SOCIAL MEDIA MARKETING
Why Does Your Business Need Social Media Marketing?
The concept of social media marketing can be described as a subset of online marketing. The goal for social media marketing is boost the exposure of brands and increase its customers' reach. Social media marketing involves creating captivating content to draw people to interact with a brands. Social media channels such as Twitter, Facebook, Google+, LinkedIn, Instagram, Pinterest, Youtube etc are now part of the daily lives of internet users all over the globe. Companies use social media channels not just to show off their offerings and services, but also to understand the potential customers better and better understand their requirements.
Social Media Services at SITSINDIA:
We are proud to be one of the top social media marketing firms in the world of digital. At Swadhin IT Solutions we develop social media strategies that keep in mind the brand's offerings its market position, and long-term and short-term business objectives. A single size is not suitable for every time, so our social media marketing services are custom-made to be focused on the things that matter most to your business and designed to maintain total control of your brand's voice, presence and image.
In our social media service we offer help and assistance that is not restricted to the following areas:
Social Media Strategy:
As a seasoned Social Media Agency, we are able to create the right social media strategy that is that is based on your company's goals in order to reach short-term as well as long-term objectives. We choose the best strategy for creating your brand's image by directing the marketing team in your company or creating a social media's presence starting from the ground up.
Social Profile Creation:
We focus on the best platform i.e. not only the most popular social networks but also the top ones that are suitable for your business. We also design and manage social media profiles to draw brand new followers, ensure they stay on the right track and encourage content created by users and establish a customer relationship using two-way conversations.
Social Tone & Nature:
We are focused on creating a brand that is able to hold an enviable position on the market in relation to honesty, trustworthiness and transparency. This is accomplished by consistently communicating the correct items, at the appropriate time , and with the appropriate manner of speaking.
Social Media Monitoring:
We look through the social media to listen and monitor each conversation with the brand at its core. We also collect user reviews about the brand, both negative and positive, and determine the general mood and perception of your brand.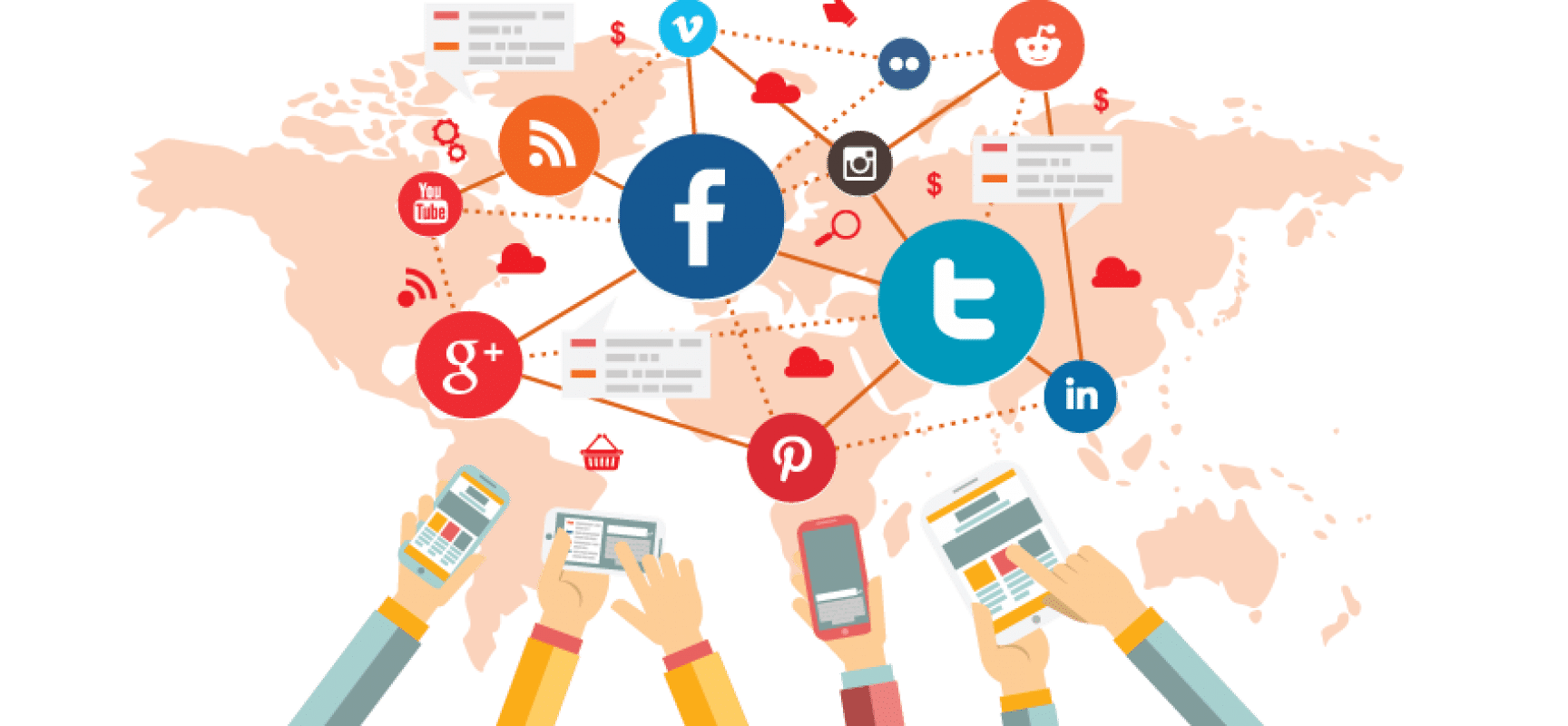 Social Media Advertising:
Advertising on social media is a crucial component in the range of social media offerings at Swadhin IT Solutions. Ads on social media can increase the social reach of a brand and can increase its reach many times more quickly than the brand's organic reach. A social media campaign for advertising is not just about attracting prospective customers, also creates buzz and creates curiosity about the brand or product.
Generating Social Buzz:
We strive to create fast responsive updates that are precise, properly illustrating the brand's values and create the appropriate amount of buzz. They also spark more conversation between your customers and your brand.
Social Media Reporting & Analysis:
We believe in the identification and tracking of every single activity that we conduct in order to understand the significance of the effectiveness of campaigns and also forecast future customer behavior and attitudes.
Do you need help with marketing via social media in Bangalore? Have a look through our portfolio to learn the work we do. For professional consultation and service inquiries , drop us a note via info@sitsindia.co.in and we'll make sure to call you to discuss your needs!